Local Area - Places to Visit
---
SALHOUSE / SALHOUSE BROAD
NR13 6RX - Dog Friendly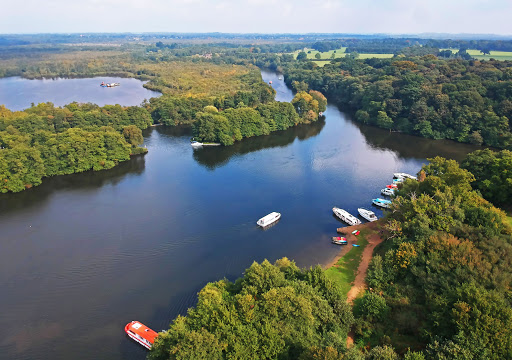 Salhouse is hidden amongst the trees, in the heart of the Norfolk Broads and one of the most picturesque areas in the entire region. Salhouse Broad is on the River Bure between Wroxham and Horning.
Salhouse Broad is part of an internationally important wetland, with the status equivalent to a National Park. The Broads has more than 40 lakes linked together by 125 miles of navigable water. It is a truly magical area that is home to many species of rare plants, animals, insects and birds.
The area offers a wealth of outdoor recreational opportunities - You can swim from the riverside beach and hire canoes and kayaks or try paddle boarding. 
Salhouse Broad offers takeaway refreshments from The Hungry Otter on the hill at the broad serving Barista coffee, specialty teas, savouries, cakes and pastries. Also local ice cream and sorbets including dog ice cream and treats! (Seasonal)
Salhouse Broad regularly hosts summer events such as beer nights, pizza nights and Hog Roasts etc to name a few.
This small Norfolk village is home to Prima Rosa, a vintage tea room and craft shop which also stocks locally brewed beers, wines and spirits.
Salhouse has a local pub two doors down from Braemar - The Bell Inn - Please note this pub is currently up for sale and has reduced hours - open Fri-Sun.
Wander down Vicarage Road to Salhouse Lodge where you can sit back and relax in the peaceful grounds and enjoy live music on a Sunday in the summer months.
Just around the corner from the Lodge is Salhouse All Saints Church, which dates back to the early fifteenth century and is also accessible by public footpath through the fields surrounding Salhouse.
https://www.salhousebroad.org.uk/
WOODBASTWICK
NR13 6HQ - Dog Friendly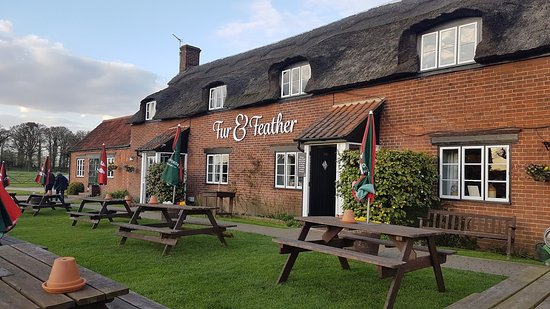 A beautiful village with 19th century cottages, a lovely green with a thatched well house, and the medieval thatched church of St.Fabian and St.Sebastian. 
Home of Woodfordes real ale The Fur and Feather Inn is a 10 minute walk from Salhouse Broad.
This Norfolk Broads pub is right next door to Woodfordes Brewery.
Book a brewery to tour to see behind the scenes and learn how your beer is made before you drink it.
As you would expect The Fur and Feather Inn serves a wide range of Woodfordes Ales in addition to your usual pub beverages.
There is a lovely beer garden in front of the pub and a large restaurant serving hearty meals which change with the seasons and with many of the dishes incorporating Woodfordes ale. 
Restaurant bookings recommended in the summer months.
https://www.woodfordes.com/the-fur-feather-restaurant-brewery-tap/
WROXHAM

NR12 8WH
The Capital of the Norfolk Broads
Wroxham has been a key site for boating since the 1800's.  Boats of all kinds are available for hire and there are also an abundance of Pubs and Restaurants.
The famous Roy's of Wroxham, the World's largest village store, dominates the centre of the village. 
Other attractions include Wroxham Barns Craft Centre with it's Junior Farm, children's funfair and award winning restaurant, and Hoveton Hall with it's beautiful gardens.
The Bure Valley Steam Railway runs from Wroxham to Aylsham and is Norfolk's second longest heritage railway and uses both steam and diesel locomotives. 
http://www.tournorfolk.co.uk/wroxham.html
RANWORTH BROAD
NR13 6HS - Dog Friendly
Park by the Staithe overlooking Malthouse Broad, and follow the boardwalk to the Norfolk Wildlife Trust's floating Broads Wildlife Centre.
Nearby, past the beautiful thatched village hall, is the Church of St. Helen's. Known as 'The Cathedral of the Broads' this church affords magnificent views from the top of the tower.
After the climb, recover at the church tearooms, or walk back to the Staithe and visit The Granary Stores and Tea Shop or The Maltsters pub overlooking the Broads.
https://www.norfolkwildlifetrust.org.uk/wildlife-in-norfolk/nature-reserves/reserves/ranworth-broad-and-marshes
Dogs are not allowed on the nature reserve i.e. the wildlife centre or the boardwalk approaching it.
https://www.ranworthmaltsters.co.uk/ - Malsters Pub is dog friendly - Serves Traditional Pub Food and has an outside Pizza Den which also offers Takeaway - Great for Children.
HORNING
NR12 8AA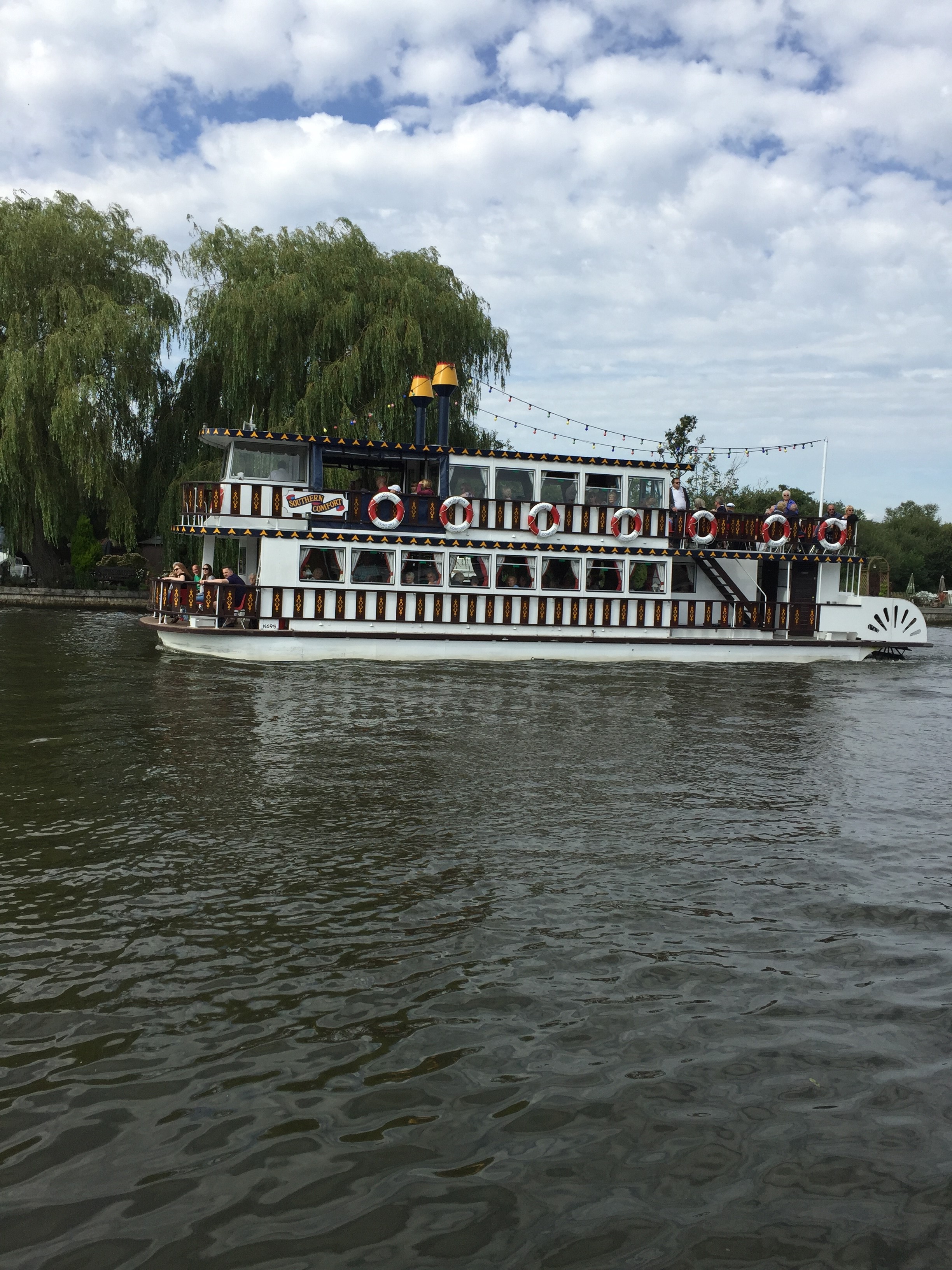 Horning is a destination on the River Bure that can also be visited by Canoe/Kayak which are available to hire from Salhouse.
Stroll out of town and visit the picturesque church of St Benedict or climb aboard the Southern Comfort paddle boat for a guided trip to Ranworth Broad.
The Horning Sailing Club offers rowing boats for hire. 
Horning has several lovely riverside pubs to include The Swan Inn, The Ferry Inn and The New Inn all dog friendly. 
Home to BeWILDerwood Theme Park - a tree house adventure park suitable for all ages. Based on the Boggles and Twiggles children's books it offers tree houses, zip-wires, a 'sky maze' and boat trips. 
Hire bikes from Broadland Cycle Hire, also located at BeWILDerwood, and explore the winding lanes around Horning or follow the Three Rivers Way cycle path to Hoveton and Wroxham. They provide bikes for all ages and even supply helmets, maps and locks.
https://www.broads.co.uk/guide-to-the-broads/places-to-explore-on-the-norfolk-broads/horning/
https://www.bewilderwood.co.uk/
HORSEY BEACH / HORSEY DUNES / HORSEY SEALS
NR29 4EQ - Dog Friendly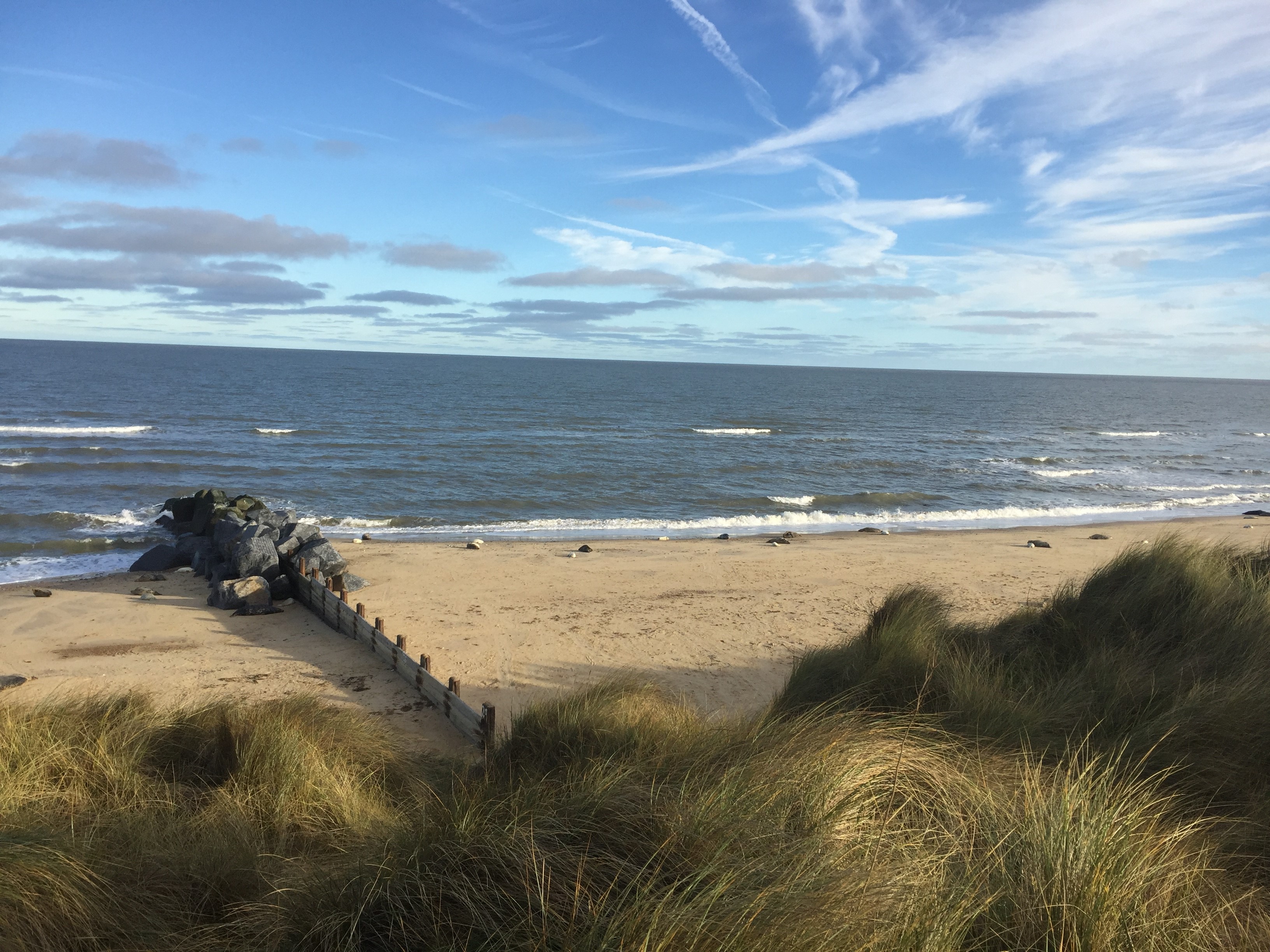 Horsey Beach is one of the many unspoilt and wonderfully quiet sandy Norfolk beaches on the east coast of the UK.
Because the beach backs onto Horsey Warren, the largest dune system in East Anglia, all you can see for miles around are the barren dunes, home to hundreds of different types of wildlife throughout the year. This is what gives this beach its wild feel. In the winter it has a desolate austere feel to it, in the summer it's alive with noisy birds and insects.
The seals are the real attraction of this beach from November to about February. It's a magnificent sight, with hundreds of grey seals breeding here, right on our very own Norfolk UK coast. These wonderful grey seals fill the whole beach!
It's a lovely quiet sandy beach to come and enjoy in the summer too, often with the seals chilling out on the beach.
Horsey beach is also a very dog friendly beach so long as you keep them away from the seals during the summer months. In the winter months, however, during pupping season, there is no access to the beach, leaving the seals protected from visitors.
https://www.explorenorfolkuk.co.uk/horsey-beach.html
HOLKHAM BEACH / WELLS-NEXT-THE-SEA
NR23 1RG / NR23 1WD - Dog Friendly
Holkham is home to a 25,000 acre estate on the north Norfolk coast, in which stands Holkham Hall, an 18th century Palladian house, home to the Earl of Leicester. Surrounding the house is rolling parkland with Fallow Deer and Red Deer.
The unspoilt picturesque beach at Holkham has expansive white sands backed by sand dunes and pine woods and is popular with walkers, cyclists and bathers alike. Behind the shoreline lies a basin, which, at high tides, fills to form a spectacular shallow lagoon (check tide times here). Holkham beach is also part of one of the largest National Nature Reserves in the country and is home to many rare species of flora and fauna.
Between world-renowned Holkham beach and the unique bird sanctuary of Blakeney Point, lies the pretty harbour town of Wells-next-the-Sea. Its harbour is sheltered by salt marshes from the open sea and the harbour is still used by sailing and crabbing boats. It is a great place for crabbing.
Wells town has a leafy Georgian Square and on Staithe Street you'll find a mix of traditional and contemporary shops. On the outskirts, is a light railway which takes on a four mile train ride to Walsingham. You can walk from the town to Wells beach, or take the seasonal narrow-gauge railway.
Take a walk through shady pinewoods to the sandy beach, and you'll be greeted with a row of colourful beach stilted huts and seals basking on the sand banks. Set in north Norfolk's Area of Outstanding Natural Beauty, Wells is part of the largest coastal nature reserve in England and Wales, and is a magnet for bird-watchers. Its marshes provide the perfect habitat for wading birds, bitterns, avocets, marsh harriers and winter geese.
While dogs and walkers can enjoy Wells and Holkham Beach all year round without restrictions, caution is advised on the adjacent Holkham Nature Reserve. Here dogs should be kept on a lead or under close control so they don't disturb or distress any of the wildlife in the area.
https://www.holkham.co.uk/nature-reserve-beach/nature-reserve/introduction
WINTERTON ON SEA
NR29 4AJ - Dog Friendly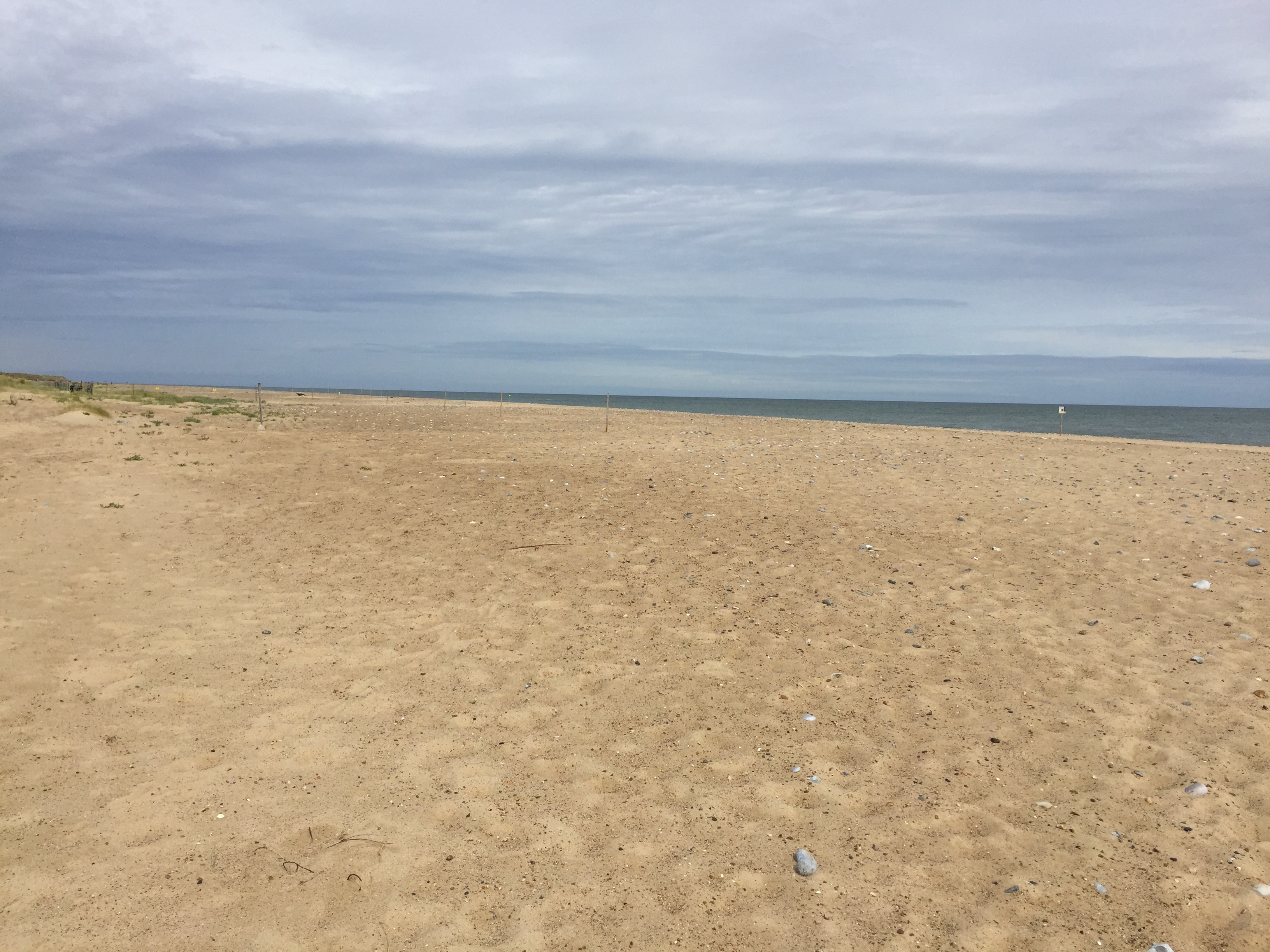 Winterton-on-Sea is the most northern seaside village in the borough of Great Yarmouth.
It's a small, historic village, picture-perfect with beautiful floral displays and pretty little thatched cottages. The village also has a stunning backdrop inland of majestic white wind turbines towards the villages of East and Wester Somerton, and mile after mile of pale sandy beach backed by sand dunes.
Winterton has a great village pub as well as a popular fish and chip takeaway.
There are some superb walks starting from Winterton-on-Sea.
The villagers parish church, The Holy Trinity is a truly magnificent building with one of the tallest church towers in Norfolk at over 130 feet. Elements of the church date from the 13th century, with the tower being built around 200 years later. The church was restored in the late 1800s. 
Winterton Dunes are a National Nature Reserve, a haven for bird watching and wildlife with little tern and seal colonies in residence along with the rare Natterjack toad.
https://www.wintertononsea.co.uk/
NORWICH CITY
NR2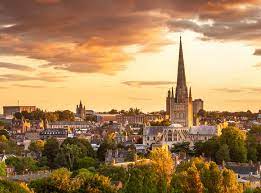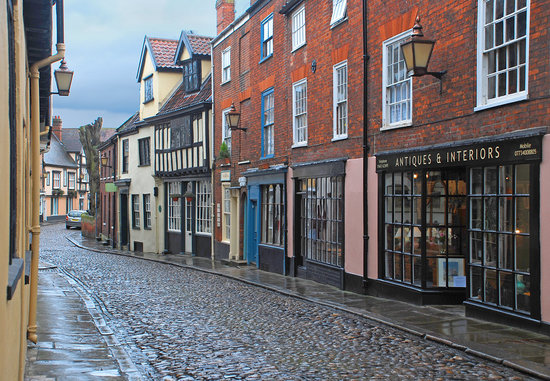 Norwich is an attractive, historical city with great shopping opportunities and a lively, friendly culture.
It boasts a medieval castle, two cathedrals, two large shopping malls, modern and historical architectural attractions, many historical and beautiful buildings and churches, and a wealth of independent shops, restaurants, bistros, and boutiques centered on the medieval Norwich Lanes.
Norwich City has the best market in the UK -  Award Winning! It has numerous stalls, pop up stalls and various street food stalls. 
https://www.visitnorwich.co.uk/
OTHER PLACES TO VISIT 
Cromer - https://www.thebeachguide.co.uk/south-east-england/norfolk/cromer.htm 
Great Yarmouth - https://www.great-yarmouth.co.uk/ 
South Walsham -  Fairhaven Woodland and Water Garden
Acle - http://www.aclebridge.co.uk/ - Acle Inn Pub - Traditional pub food and lovely view of the broads river.
Thrigby Hall Wildlife Park - https://www.thrigbyhall.com/
Sealife Centre Great Yarmouth - https://www.visitsealife.com/great-yarmouth/
Whitlingham Country Park - https://www.whitlinghamadventure.org.uk/ - Dog Friendly
Beccles Lido - https://www.beccleslido.com/#homepage-description Outdoor Lido suitable for all ages - Heated pools and inflatable sessions.